How To Use The Video Club?
1) Select the Video club from the menu screen.
2) Search by Keyword or select any other category you wish to see by using the up and down arrows and press ok
3) Click the play option using left arrow (<)
4) Click on Excellent Quality 720 or Unknown language and unknown quality to play
5) You can use the Pause, Fast Forward and Rewind buttons on the remote control to control your viewing.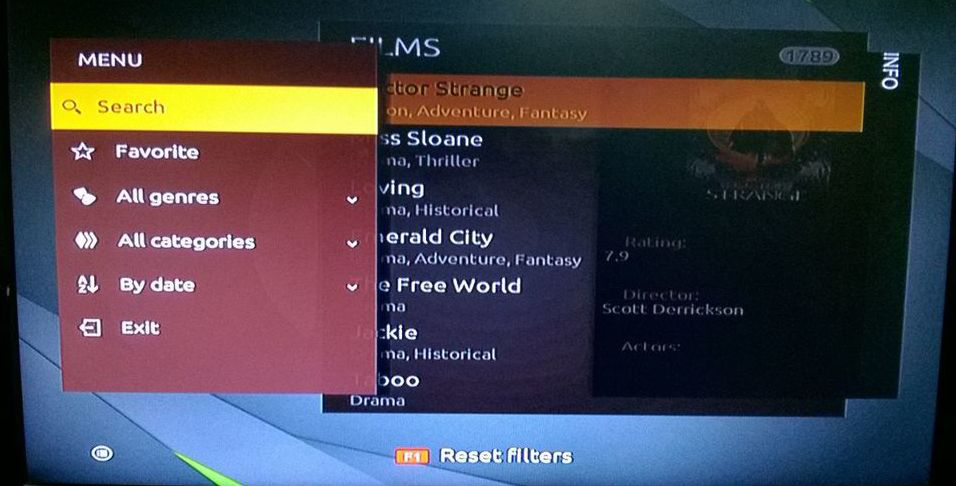 VideoClub menu options:


a) Search: By using Search option, you can search for your favorite movie from the list. Just click on it and type in the movie name which you want to see using on screen keyboard. Then select the option 'ENTER' to close the screen.
b) Favorite: Go to your favorite movie and then press F3 on your remote control to assign the movie as your favorite.
c) Genres: Assign your VideoClub movies by using genres sorting. You can sort it out by different genres.
d) Press OK on All genres >> Select the genres which you like and then press OK.
e) Categories: You can select the movie categories from the category section.
f) Press OK on All categories >> Select the category movie which you want to watch then press OK.
g) Sort: You can sort your movies by Date, Name & Rating. Press OK on sort option >> Select the Sorting Method