How To Use The Audio Club Feature?
1) Select the Audioclub from the menu screen
2) Search by keywords or select any other category like album, artist, all year or sorting by date/name, you wish to hear by using the up and down arrows and press ok
3) Click on the program and by pressing the right button (>) you get the info of the program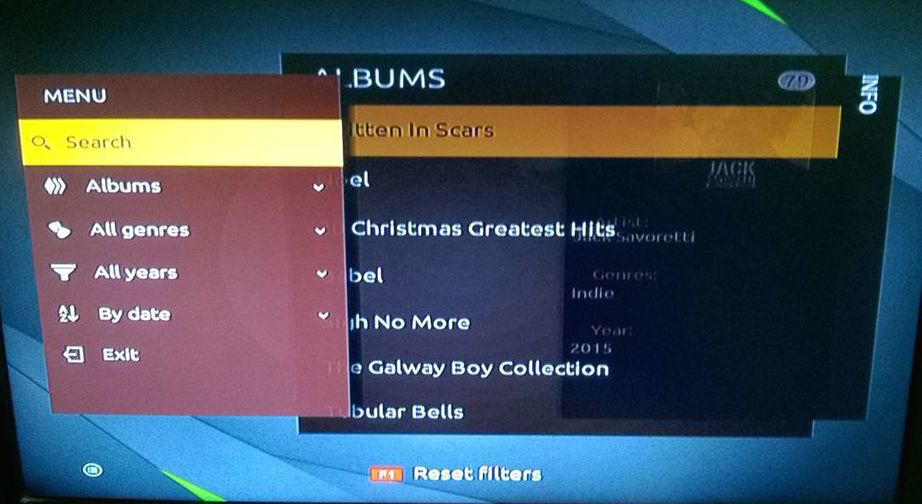 Audio club menu options:
a) Search: By using this search option you can search your favorite audio content from the list. Just click on it and type the name of the audio content by using the onscreen keyboard.Then select the option 'ENTER' to close the screen.
b) Albums: Here comes 4 categories under the album option. You can filter the content using these categories
c) Genres: Assign your Audio club content movies by using genres sorting. You can sort it out by different genres.
Press OK on All genres >> Select the genres which you like and then press OK.
d) All years: Here you can filter the content on yearly basis
e) By date: Here you can select the content based on the date .
f) Exit: Helps you to exit from Audioclub